I am delighted to be joining the Blog Tour today for an author whose books I have read since I was around 15 years old. The New Kingdom by Wilbur Smith is the 7th book in the Ancient Egypt series and it is an action packed journey.
My huge thanks to Tracy at Compulsive Readers for arranging my gorgeous hardback copy of the book from the publisher Zaffre Books.
In the heart of Egypt
Under the watchful eye of the gods
A new power is rising

In the city of Lahun, Hui lives an enchanted life. The favoured son of a doting father, and ruler-in-waiting of the great city, his fate is set. But behind the beautiful façades, a sinister evil is plotting. Craving power and embittered by jealousy, Hui's stepmother, the great sorceress Isetnofret, and Hui's own brother Qen, orchestrate the downfall of Hui's father, condemning Hui and seizing power in the city.

Cast out and alone, Hui finds himself a captive of a skilled and powerful army of outlaws, the Hyksos. Determined to seek vengeance for the death of his father and rescue his sister, Ipwet, Hui swears his allegiance to these enemies of Egypt. Through them he learns the art of war, learning how to fight and becoming an envied charioteer.

But soon Hui finds himself in an even greater battle – one for the very heart of Egypt itself. As the pieces fall into place and the Gods themselves join the fray, Hui finds himself fighting alongside the Egyptian General Tanus and renowned Mage, Taita. Now Hui must choose his path – will he be a hero in the old world or a master in a new kingdom?

Don't miss the rest of the epic Ancient Egyptian Series, River God, The Seventh Scroll, Warlock, The Quest, Desert God and Pharaoh, available now. And Wilbur Smith will return to Ancient Egypt in 2022.
MY REVIEW
I always enjoy reading anything by this author and his latest book The New Kingdom was a riveting read. This is the 7th book in the Ancient Egypt series, somewhere along the way I have missed the last two books! But, this book could easily be read as a stand-alone, if you haven't started this series and are planning on reading it, then read the previous ones first.
This is the story of Hui, he is the son of Kwahy, the governor of Luhan. Bandits, tribes and outlaws are known to be in the area, Lower and Upper Egypt show animosity towards each other. Egypt is a country that has wealth and also a lot of hardship.
Hui finds himself on the outside of Luhan, no longer in a position of privilege. What should have brought him good luck instead brought him to the edge of death. He is forced to flee the life he has known to survive. This leads him to a world of bandits, the outlaws and he will need all his wits about him to survive.
The story focuses on Hui and those closest to him. There is a good amount of historical reference in this story as well as the religion of the time. But for me, this was more an action and adventure story rather than the historical fiction I was expecting. I have to say I really enjoyed this fast-paced and exciting journey as I follo0wed Hui from one dilemma to another putting himself in situation after situation. This is one of those stories that I could see working well on the screen as there is quite a bit of action.
Hui is a character who thinks on his feet and if it wasn't for his wit he would soon find himself in more trouble than he already had. He is a character that I really liked, a rogue in some ways, a liar, but one who has an end goal. So, no, not that trustworthy but I couldn't help but like him.
I liked the historical content and also the way the mythology and religion were worked into the story. Let's be honest any story about ancient Egypt needs to have some sort of magic in it, as well as conspiracy, and there is a lot of that. Conspiracy between families as they try to manoeuvre and outwit other, characters swapping allegiances and sides. This all adds to the thrill of the story and as I mentioned earlier, it adds to the action.
This was a fast-paced and exciting read and one that I thoroughly enjoyed. It was a wonderful story and one that I would definitely recommend.
ABOUT THE AUTHOR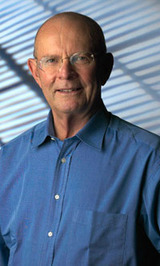 Wilbur Smith is the bestselling author of many novels, each meticulously researched on his numerous expeditions worldwide. His bestselling Courtney series includes Assegai, The Sound of Thunder, Birds of Prey, Monsoon, and Blue Horizon. His other books include Those in Peril, River God, Warlock, The Seventh Scroll, and The Sunbird. His books are now translated into twenty-six languages and have sold over 120 million copies. Smith was born to a British family in Northern Rhodesia, now Zambia, in Central Africa, and attended Rhodes University in South Africa. He has homes in Cape Town, London, Switzerland and Malta.
CHECK OUT THE OTHER STOPS ON THE TOUR