Hello again!
Welcome, this week I have had quite a good week for books read. I finally got round to using my library card to sign up to BorrowBox so I can borrow e-books and e-audiobooks online from my local library. In the past I have also used Librevox. Do you have any favourite sites?
Borrowbox is such a great service to use, and I am using it for audiobooks at the moment. I decided to put my Audible Account on temporary hold while I try Borrowbox, and while I like the idea of being able to borrow audiobooks and support library services, it doesn't quite match Audible. I like the sync feature of Audible and also the continous running. While with BorrowBox I am finding i have to listen to each chapter individually, or am I missing something here! Is there a way to listen to chapters continously?
So what have read and listened to this week…
---
Cold As The Grave by James Oswald
OH WOW!!!! I am so glad I signed up to the Blog Tour for this book it is abso-flamin-lutely awesome! Yep, I might have liked it more than a little bit 😁😉. Talk about edge of the seat stuff, I didn't want this one to end…
Review as part of the Blog Tour later this week.
---
Blackberry & Wild Rose by Sonia Velton
I have had this on my kindle for a little while now and decided that instead of choosing one of my #20BooksOfSummer I decided I fancied this instead…
A fabuolous and wonderful Historical Fiction book that has a story as stunning as the cover. I adored this one so much, again another one I didn't want to put down. I might just purchase the hardback copy of this book becasue the cover is absolutely gorgeous!
---
I Looked Away by Jane Corry
I have been a fan of this authors previous books and when I saw the chance to hop onto the Blog Tour for this book I was messenging straingt aay. I have to say I might have just read my favourite book by this author. This is yet another edge of my seat read that I found so absorbing, and emotional on so many different levels. This author tends to tackle mental health issues and this one is no exception. Her research is impecable and with I Looked Away she completely had me from the first few paragraphs.
---
Passenger 23 by Sebastian Fitzek
This is the Audible version of the book and I am sitting on the fence with this one a little bit. There are some hard subjects tackled in this book and while I think I would have been ok reading I had a really hard time listening. This is made harder as it is not just a narration, it is an Audible Drama, so has actors along with the narrator. I enjoyed the story and it would not stop me picking up something else by this author, but I think I may just stick to reading them in future.
---
Bollywood Wives by Alex Khan
This is another book that has sat on my kindle for a while now. I saw it during the Blog Tour and it had a good response from the reviews I read. I was unsure as it is focused around the film star/celebrity culture, not something I normally go for. But, I was proven wrong, I loved this stopry a huge amount. Just goes to show you can't judge a book by it's cover!!!
---
So I am quite pleased with last week especially as I am also working on Principles of Dementia Care course for work, really interesting and certainly useful, halfway through so far.
So 4 books read and 1 listened to. This takes my Goodreads up to 51% or 101/200. I am 7 books ahead of schedule, considering I had a bit of a slump I am still on course. As for NetGalley… least said the better 😬😕
I must get properly started on my #20BooksofSummer Reading Challenge, I've still only read 1 out of 20. I keep picking up books that I didn't put on my list… no hope for some readers!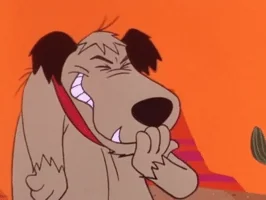 Here is question… I like to use Gifs from Giphy. Does anyine know the protocol for using these? I just mention where the image has come from and include the link! Is this right?
---
What am I currently Reading & Listening to…
Hidden by Roger A. Price is for an upcoming Blog Tour.
Gingerbread by Helen Oyeyemi is on loan from BorrowBox and an Audiobook.
---
Once again I seem to have a good mix of genres, I love to Genre Hop. For me it is as if I am coming back to something I love and keeps things fresh, if you know what I mean! 🤷‍♂️
---
It is Sunday afternoon as I write this post, it is wet and windly and generally bloody 'orrible. Yesterday was t-shirt and shorts weather, today jeans and jumper! What's it all about…
I'm off to read for the rest of the afternoon and wish you all the best, have a great week 👍📚💖