Welcome to another My Week in Books post, this week is actually a two week round-up. Last Monday I was delighted to be one of the readers to take part in the Publication Day Celebrations for The Feud by Amanda James, hence the reason for a double book week.
It is quite amazing how quick the weeks and months are flying past. It really doesn't seem that long ago that we were celebrating the start of a new year and now we are at Easter…
I also have an apology. On Good Friday I was part of the Blog Tour for Amazing Grace by Kim Nash, it is an excellent read and if you have not read it then go and get a copy. Now for some reason WordPress wouldn't show my post on my reader, I didn't realise this until lunchtime when I woke up…I should mention that I had worked a rather busy night shift 🙂 Not only was WP being a sod, I also had problems post to FB and Twitter was being a bit of an arse as well which meant I was having problems seeing people sharing AND I have a stinking cold …enter the drama queen that swoons saying… "Oh Woe is me!!!"😉😂 . So if you shared my post or retweeted then I am very grateful and thank you so much.
---
So now down to the books I read last week…sorry over the last 2 weeks!
KIN by Snorri Kristjansson
I think it was the beginning of the month when I saw a post by Drew at The Tattooed Book Geek, he was looking forward to reading the 2nd book in the Helga Finnsdottir Mystery series, this reminded me that I still had Kin on my TBR. So off I tootled to grab my copy to start reading and look what I saw…
"Kin will appeal to fans of crime, thrillers, mystery and historical fiction and is well worth a read" – The Tattooed Book Geek
I can tell you, Drew is spot on with this quote. It is a fabulous read, I loved the historical fiction in this story and it is a brilliant read leaving very eager to see what Helga gets involved in next. Highly recommended as well!
---
Time Will Tell by Eva Jordan
Did you know that the paperback of this book is due for publication very soon! Eva got in touch with me to ask if I would like a copy of her book to read and to review for Publication Day…I replied no thank you as I already have a copy but I will happily bump it up my TBR 🙂 And what a fabulous story it is as well. If you are after a story with emotion and wonderful characters then I urge you to go and check out this author. Time Will Tell is a beautiful, captivating and a totally wonderful read.
---
Jaded by Rob Ashman
I was delighted when Rob got in touch to ask if I would read Jaded as part of the Publication Day team of readers to share their reviews. I love the main protagonist DI Roz Kray. Somehow along the way I have missed books 2 and 3 in this series, but I have read book 1.
If you are a fan of crime thrillers that pack a punch then this is definitely one you want to pick up. It is a fabulous read and one that I read in one sitting and I would highly recommend it. You can pre-order your copy now for publication on 29th April.
---
Blackpool's Daughter by Maggie Mason
Oh Maggie you had my heart in my mouth once again with this stunning read. The author Mary Wood also writes as Maggie Mason and if you are after emotional and heartbreaking family saga reads then this author is fabulous.
The story of mother and daughter, Julia and Clara and their separation and evacuation in 1940 from Guernsey to the mainland is one that really does pull on the heartstrings. If you are a fan of histfic and family sagas then look up this author.
---
The Strings of Murder by Oscar de Muriel
OH WOW! I have just discovered a fabulous Gothic thriller. I was wandering through Amazon, as you do and I came across this fabulous book. The setting is Edinburgh in 1888 and see's to very different detectives coming together to solve a very interesting and bloody murder.
I love a good gothic read and this is bloody brilliant, from the characters, the setting, the plot, everything about this one ticked all the boxes in this genre for me. And, sorry pause for my happy dance… there are more in the series. Look this author up and have a look at the Frey & McGrey series.
---
Twisted by Steve Cavanagh
This is another OH WOW, OH WOW!! book by this fabulous author. I write my initial thoughts on paper when I finish reading a book, then I use those to then write my review up. I have just read my notes and they are so convoluted as I tried to put into words what I thought!
This is such a wickedly brilliant read, so many twists that kept me reading. I am dreading trying to get my thoughts in order to actually write a review that makes some sense. It is another highly recommended read!
---
Dear Jane by Allie Cresswell
I am in the process of reading this book. Oh this is a sweet and sorrow for me. I am so glad to read the next in the Highbury Trilogy and gutted that it is the end of the Highbury Trilogy. I have loved this series and it is inspired by Jane Austen's Emma.
This is a historical fiction that has had me wrapped up in it's words as I have been immersed into a such a fasbulous setting, with wonderful descriptions and characters. If you are a fan of classic literature or books written in that style then you really should pick this series up.
---
So 7 books over two weeks is not bad, but still a little less than my normal. My Goodreads tally I think is at 66/200 for the year.
Books I received this week …
I had a wonderful email from Quercus Books about a "wish" for a NetGalley book… my wish had been granted for The Flat Share by Beth O'Leary
---
I am one of the Book Bloggers on the Blog Tour by Anne Cater for Never Be Broken by Sarah Hilary and I was delighted to be sent a Hardback copy of the book. I am really looking forward to getting to this one.
---
My final book for you is one I won on Readers First for adding my Initial thoughts on a book cover. When the book arrived in the post I was again stunned by another Hardback copy. I have to say it is a beautiful cover…
The Beekeeper of Aleppo by Christy Lefteri
Published by Zaffre, this story is about Nuri and his wife Afra leaving the city of Aleppo in Syria and making a perilous journey to Britain when all they care for is destroyed by war. They make their way to a cousin in Yorkshire to keep bees.
This sounds like it could be an emotional read and also a fabulous read. I am looking forward to this one a lot.
I have got a few bargains on my kindle but if I added those as well this post would be miles long, so until next time…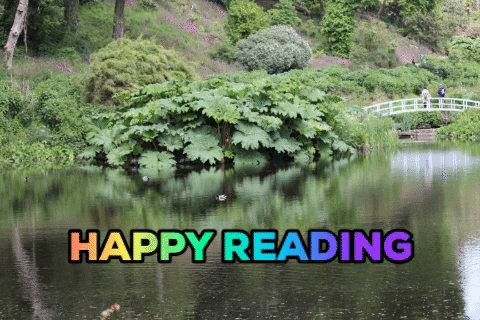 ---