It has been another quiet-ish week for me as far as reading goes, three books this week, so still a good number. I have been quite busy sorting out our spare room and making it into some sort of office/ study/ craft room. So painting, moving furniture, sorting through boxes of craft supplies and random scraps of material, paper, paints and accumulated odds and sods. It is quite amazing how much stuff I have managed to pack into the small box room that has been home to all my supplies. This GIF is so perfect for what I have literally what I have been like 😱🤬😂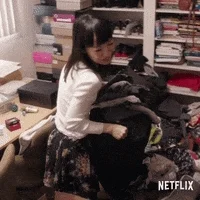 I should mention the box room is going to be home to some book cases so hopefully some sort of order will be on the horizon.
So let me share the books I read last week with you…
This first one is one that has been on my shelf for several years, it has gone unnoticed and for no particular reason, but last week it caught my eye. It is by Peter Benchley, the author of Jaws. It is so very different from the misrepresented shark that saw its notoriety soar after the release of the film that was based on the book. It is called The Girl of the Sea of Cortez.
Synopsis –
On an island in the Gulf of California, an intrepid young woman named Paloma carries a special legacy from her father—a deep understanding of the sea and a sixth sense about the need to protect it.
Every day, Paloma paddles her tiny boat into the ocean and anchors over a seamount—a submerged volcanic peak sixty feet underwater that is clustered with spectacular sea animals and a wondrous web of marine life.
It is there that an astonishing event takes place, when on one of her dives Paloma is shadowed by a manta ray—an animal so large it blocks the sun. She develops an extraordinary relationship with this luminous, gentle creature, but instinctively knows its existence is a secret she must fiercely protect.
Benchley's novel paints a poignant picture of humanity's precarious relationship with the ocean, which unfolds alongside a heartrending story of familial bonds, often revealing that the ignorance of man is far more dangerous than the sea. Full of beauty, danger, and adventure, The Girl of the Sea of Cortez is triumphant—a novel to fall in love with.
---
The second book I read was one that was sent to me last summer by Urbane Publishers. I have, I am embarrassed to say, just re-discovered it buried under a pile of other books. The Lighthouse Keepers Daughter by Cherry Radford, is a beautiful story that I adored. Here is the cover and the synopsis –
After the break-up of her marriage, Imogen escapes to her aunt's converted lighthouse on Beachy Head. Writing for a tedious online magazine but hoping to starting a novel, she wants to be alone – until she finds an entrancing flamenco CD in her borrowed car and contacts the artist via Twitter. It turns out that actor-musician Santiago needs help with English, and is soon calling her profesora.
Through her window, the other lighthouse winks at her across the sea. The one where her father was a keeper, until he mysteriously drowned there in 1982. Her aunt is sending extracts from his diary, and Imogen is intrigued to learn that, like her and Santi, her father had a penfriend.
Meanwhile, despite their differences – Imogen is surrounded by emotional and geographical barriers, Santi surrounded by family and land-locked Madrid – their friendship develops. So, she reads, did her father's – but shocking revelations cause Imogen to question whether she ever really knew him.
Two stories of communication: the hilarious mistakes, the painful misunderstandings, and the miracle – or tragedy – of finding someone out there with whom you have an unforeseen, irresistible connection.
'A wonderful romance that deftly weaves past and present – a story so full of music it sings.' Avril Joy, author of Sometimes a River Song, Costa Award Winner
'A fresh new voice telling a charming and moving story of love, loss, loneliness, Twitter and Spanish lessons. An absolute delight.' Louise Douglas, bestselling author of The Secret by the Lake. 
---
Finally I have a book that I won on a Twitter Giveaway and it was sent out by DHH Literacy Agency. When I recieved this back in November I decided to buy the first book and read that a little while ago and really enjoyed it. I have a 1/4 of this book still to read, and I know I will finish reading it tonight (it's currently Sunday afternoon, I have just finished watching the Boat Race 🙂 ) Sleeper – The Red Storm by J D Fennell is a wonderful read, let me share the cover and the blurb –
1943. Sleeper spy Will Starling has been drafted in to the SOE, joining forces with the French Resistance in the fight against the Nazis; but Will's memory is fractured and only occasional flashbacks reveal fragments of his past. Despite this, he has not forgotten his pledge to find and rescue his sister, Rose – if she is still alive. When his mission in France is compromised, Will suspects he's been betrayed.
Back in London he hears that VIPER are in league with the Axis powers and are developing a new and deadly weapon. As he and MI5 agent Anna Wilder set out to destroy it, their every move is anticipated by their enemies. Who is the mole in the British Secret Service? As they close in on VIPER's Swiss headquarters, it seems no one can be trusted. Are Will and Anna able to prevent the unleashing of the Red Storm that will bring mass destruction on a scale even the Nazis haven't dreamt of?
While Will tries to save the world, Rose has become the key to VIPER's future plans and is drugged to dull her kinetic powers. But Rose faces danger from an unexpected enemy and her time is running out.
---
I had some fabulous "proper" books in the post this week as well 🙂
The Path To The Sea by Liz Fenwick
I finally got my pre-order for Twisted by Steve Cavanagh
That's me done for another week, I was going to write up the 7 reviews that I have waiting, but instead I am grabbing my book, you never know I may even start another …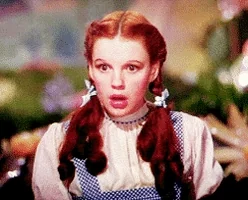 Have a great week everyone 🙂
and Happy Reading xx