I am delighted to welcome you all to the Cover Reveal for The Feud by Amanda James. Before I show you the cover how about we have a look and see what the synopsis says about it…
Matthew Trevelyar leaves his job in London to return to his Cornish roots in the village of St Agnes. After losing his wife to leukaemia, he wants to make a fresh start.
His new life is going well until Matt returns to his cottage to discover a grim warning on his doorstop. The message is clear – Leave now and go back to London.
Not wanting to give up his new life, Matt eventually discovers that there has been a 200-year-old feud between his family, the Trevelyars, and another local family, the Penhallows.
When Matt learns that one of his ancestors burned down a barn belonging to the Penhallows, and that a child died in the fire, he understands why his family name is mud. But why is Matt paying for the sins of his ancestors now? And is there more to the feud than meets the eye?
---
It sounds great doesn't it?
Having read it myself I can say I thoroughly enjoyed this book. I have read several of Mandy's books and I have enjoyed them all.
How about a read of the opening pages…
Opening Chapters –
The Feud with an intro and comments from the Author.
I would like to talk about the importance creating impact and interest in the opening chapters of a novel. When you consider the number of books on the shelves and virtual shelves nowadays, writers, and less well-known writers in particular, have to make sure that when a reader opens the cover of their book they are compelled to read on. This of course is easier said than done and for me one of the hardest things to get right. The writer of course knows the story, or at least some of it, (I never really know what is going to happen!) but the reader has no clue apart from the blurb. Therefore, to make an impact and create enough interest for the reader to want to know the rest of the story is a little tricky. They have no knowledge of the various characters' personality, feelings, motives or twists and turns of the plot, because literally nothing has happened yet.
It could be argued that with writing suspense, it is somewhat easier to create a dramatic opening than some genres, but that keeping up the mystery without giving too much away as the story progresses is far from simple. I love a challenge, and that's one of the reasons I love writing suspense.
The Feud opens with a dramatic situation. I use the setting to create a feeling of unease in the reader and as it's set in the past, a desire to see how it relates to the present. I have included an extract from the opening pages below to illustrate what I mean. The scene is set in 1818.
---
 'Fire, Wenna. Fire! Look, the barn is almost lost to it, and the outhouse too!'
Kenver runs to the bedroom door, pulling Wenna behind him. 'Get the children. Run to the well, form a line! We need to vanquish this devilry before it consumes the house!'
In his nightshirt, Kenver runs to the paddock, a scarf around his mouth to protect against the thick acrid smoke. It proves no barrier and soon he's on his knees by the well, coughing so hard he feels his lungs will collapse. Somehow, he pulls up a bucket of water and runs at the barn, hurls the water at the wall of fire and staggers back a few paces as the flames force a retreat. A bucket of water against this? It's like a teardrop. There is no hope.
He raises his arm to shield his eyes and watches his family of six mustering by the well with buckets to form a human chain. The fire mocks them. It's too little too late. Kenver hurries to his wife and children. 'It's no good. We are beaten. Come, we must take the horses and flee. The farmhouse will burn, and us along with it if we stay much longer!'
Wenna shakes her head. 'I can't go until we've found Jago. He's nowhere in the house!' His wife kneels on the ground, sending a wail from her throat keening up to the sky.
His next youngest, Tilda, rubs streaks of soot from her eyes with the back of her hand and sobs, 'Father, I am sorry to tell 'ee that my brother went to the barn to be with the ailing pup. He said not to tell 'ee in case 'ee were mad at him for sleeping all night out.'
All eyes fix on the barn just as the last blackened wall collapses with an ear-splitting groan. Sparks chase each other to the heavens and then race along the ground to the farmhouse. Wenna sends up another wail more heart-rending than the first and the children join in, hugging each other in despair.
Bewildered, Kenver asks, 'He went to be with that sickly scrap of a sheepdog pup that I said wouldn't see daylight? The one I forbade him to fret over?'
Tilda's mouth forms a square of anguish. She nods and collapses next to her mother, wailing at the sky like a banshee.
Kenver forces his legs to carry him a few feet away. He can't let the children see him weep. They would lose all sensibility. His legs do their duty then refuse to do more and he finds himself on his knees in the grass. The roar of the fire deafens him as it takes possession of the farmhouse and right now, Kenver can't care less if he ever hears anything again – sees anything again. He would rather be deaf, dumb and blind than to be here and witness such carnage. His little five-year-old son is gone. Taken, burnt, consumed in hellfire.
'Father, how can this be? It is too much to bear,' George, his eldest, says, as he kneels next to him, puts a hand on his shoulder.
Kenver shakes his head and wipes moisture from his eyes. 'I know not, lad. But I swear I'll find out and avenge my youngest son. Fires don't start by themselves.'
George gasps, takes his father's arm, a horrified expression on his face. 'But who would do us such evil?'
Kenver hawks smoke-filled phlegm from his throat and spits it out in disgust. 'I have just the evil devil in mind, lad. And he'll be sorry for what he's done. I swear by almighty God, he'll be sorry – and so will his sons and his line ever after. Mark my words.'
---
The reader will now have ideas and questions about what's happened and what's going to happen. The book is entitled – The Feud and the last line indicates that the book might be about revenge upon the arsonist's present-day family. They might be wondering if revenge is justified, given the passage of time, and how they would feel in a similar situation. Also, who is the ancestor of Kenver, and how will he or she deliver this vengeance? Hopefully, the reader will continue to turn the pages to find out.
The next dramatic extract drops a little puzzle into the story that will keep the reader guessing. Matt, one of the main characters, has recently moved to St Agnes in Cornwall where the story is set. He's from London and has taken a job in the primary school there and hopes to make a new life. As we see. Some in the village don't want him there…
---
Whistling, Matt steps outside onto the gravel path and points his keys at the car. As he turns to lock the door, the whistle sticks in his throat and his stomach comes up. Right in front of him there's a rustic plant barrel in the recess by the front door; inside it there's a wooden pole with… He swallows hard and forces himself to look. To look and make sure he's not hallucinating. No. No, it's real. There's a badger's head stuck on the top of a pole stained red with the poor creature's blood. Like its eyes, the mouth is open, showing a row of bloodstained teeth. Secured with twine further down the pole, there's a white sign with red writing that Matt assumes is also blood. It reads:
FUCK OFF BACK TO LONDON!
Shaking, Matt releases a slow breath, leans against the wall and wonders what the hell to do next.
---
Questioning sets up a 'dialogue' between writer and reader which I believe is essential. It enables the reader to really engage with the text and helps to engender a satisfying read. Sometimes these questions aren't asked in any conscious way but are part of the 'feeling' the reader has for a book. It is all part of the dialogue. This dialogue is either strong enough to keep you eagerly turning those pages and reading to the end, or to end the conversation early and close the book.
I hope I have managed to do the former 🙂
---
Now how about we have a look at the Author…
Amanda has written since she was a child, but never imagined that her words would be published, given that she left school with no real qualifications of note apart from an A* in how to be a nuisance in class. Nevertheless, she returned to education when her daughter was five and eventually became a history teacher. Then in 2010, after many twists and turns, the dream of becoming a writer came true when her first short story was published. Amanda has written many short stories and has six novels currently published.
Amanda grew up in Sheffield but now has realised her lifelong dream of living in Cornwall and her writing is inspired every day by the dramatic coastline near her home. She has sketched out many stories in her head while walking the cliff paths. Three of her mystery/suspense novels are set there, Somewhere Beyond the Sea, Summer in Tintagel and the Behind the Lie. Rip Current is also set in Cornwall and will be published by Bloodhound Books in April 2018.

Amanda, known to many as Mandy, spends far more time than is good for her on social media and has turned procrastination to a fine art. She can also usually be found playing on the beach with her family, or walking the cliff paths planning her next book.

Amanda's blog – Twitter – Facebook
Okay I think I have put this off as long as I can…
.
.
.
Well almost…
.
.
.
.
Got to have a drum roll…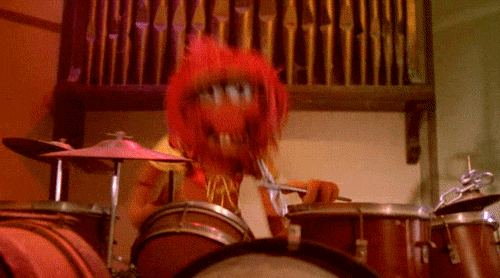 .
.
.
WOW!!!!!
It's dramatic and I love it…
Thank you for reading my post, a like or share would be amazing 🙂