I am delighted to be sharing my thoughts today on "The Burgas Affair" by Ellis Shuman.  It is available as an ebook from Amazon UK and Amazon US.  I was offered this book via the author and I was happy to accept an eARC of it. My thoughts expressed are my own and are unbiased.
Synopsis:
She's an Israeli data analyst. He's a headstrong Bulgarian detective. Together they must track down those responsible for a horrific bombing.
In the wake of a deadly terrorist attack at Burgas Airport in Bulgaria, Israeli and Bulgarian intelligence agencies launch a joint investigation. Detective Boyko Stanchev on the police task force teams up with Ayala Navon, a young Israeli intelligence analyst on her first overseas assignment.
The two must establish whether the terrorists were assisted by a Bulgarian crime organization in laying the groundwork for the attack.
It should be a routine investigation, but shadows of the past keep interfering.
Boyko's interactions with a crime boss pursuing a vendetta against him threaten to throw him off track. Ayala's pursuit of the terrorists and their accomplices brings up painful memories of a family tragedy.
Boyko and Ayala form a shaky alliance, one that evolves into growing cooperation and affection as they desperately race against time to uncover who was behind the Burgas bombing.
The Burgas Affair is a fictional account of the aftermath of a very real terrorist attack. On July 18, 2012, a deadly explosive rocked a tourist bus at Burgas Airport, killing five Israelis and their Bulgarian bus driver. The terrorists responsible for this murderous attack have never been brought to justice.
My Thoughts:
Ellis has used real life events of the bombing of a bus at Burgas Airport in Bulgaria as the basis of his story.  He has used his unique knowledge and experiences to add extra dimensions to his story.
This story begins with the bombing, it is hard to read but, as I mentioned it is based on truth.  The bus has Israeli passengers at the Burgas airport. Ellis has not glorified the event.  A Bulgarian-Israeli joint investigation is organised, this is where we meet our Bulgarian detective Boyko, "this is what everyone calls him", and also Israeli translator Ayala.  From the outset I loved Boyko's as a character, he is a chauvinistic arse, but also has a little bit of lovable roguishness about him, and as the story progresses things about him change, his mask slips and we see a slightly different side to him.  But his past is about to rear its ugly head, secrets never stay secrets forever.  Ayala has her own story, and her story is one I imagine is unfortunately quite a common one for many.  Working together means working on building up a measure of trust and understanding between the two of them.
The story of the investigation techniques and differences in how things are done was interesting, as well as the attitudes between the two nationalities as they are part of a joint investigating team.  Adding into that both Boyko and Ayala back stories and blending the past and present was done very well.  There was a good amount of Bulgarian and also Israeli extras included, words, food and also the odd custom and tradition.  This was part of the Boyko and Ayala storyline, so fitted in well as they learnt about each other.
Overall a book that starts very dramatically, that then twists and turns its way through several themes.  It was a very insightful read with good attention to details, and a lot of little added extras that the author has used to create a dramatic, exciting edge of the seat read.  A real page turner from start to finish and one I would definitely recommend.  Ideal for readers of crime, thriller with good amount of action, adventure.  I also want to mention how after reading this book, that the cover is a perfect accompaniment.
About the Author: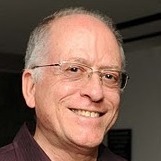 Ellis Shuman was born in Sioux City, Iowa, and immigrated to Israel as a teenager. He completed high school in Jerusalem and served for three years in the Israeli army's Nahal branch. Along with his wife, Jodie, he was a founding member of Kibbutz Yahel in the Arava Valley in Israel's south. On the kibbutz he worked in agriculture, industry, tourism, the dairy barn, and served as the kibbutz's general secretary. After moving with his wife and three young children to Moshav Neve Ilan in the Judean Hills, Ellis received formal training in the hotel industry. He worked in a variety of positions at the Neve Ilan Hotel and later was Food and Beverage Controller at the Jerusalem Hilton. He served as the moshav's general secretary during a period in which the community underwent major social changes. As a hobby, Ellis began writing on the Internet. He wrote extensively about life in Israel in his position as the Israeli Culture Guide at About.com. He designed and maintained websites for the Neve Ilan Hotel and for Indic–Independent Israeli Cinema. For two years he was webmaster for Yazam, an international financial firm that provided support for technological start-ups. Ellis served for three years as Editor in Chief of Israel Insider, an online daily newsmagazine that developed new technologies as it posted the latest news and views, from and about Israel. Starting in 2004, Ellis began working in a marketing company servicing the online gaming industry. In the years 2009 – 2010, his job was relocated to Sofia, Bulgaria. During those years, Ellis and Jodie traveled extensively in Bulgaria as well as in the countries of the region. Today Ellis continues working at this job, based in Ramat Gan.
Follow Ellis on Twitter  or on his Website
Many thanks for reading my post, if you liked it please give it a share.  Better still, go and buy a copy of this book xx