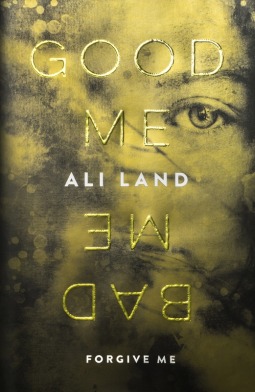 My Thoughts:
I have seen this book around for a little while, and it has been one of those books I have been meaning to pick up, but never quite got around to.  Now, however, I could slap myself silly for leaving it so long before reading it.  Read this in almost one sitting, I found it was that good.
This is about Milly, not her real name, she is the daughter of a child murderess.  It was Milly who gave her mother up to the police about the crimes being committed.  Milly is a vulnerable child, not feeling like she can fit in with anyone, and the voice of her mother constantly degrading her doesn't help.
Under the care of Mike, a psychologist and his family, wife Saskia and daughter Phoebe, she finds a place that will give her some sort of normal family and also support.  The story is told from the viewpoint of Milly, it shows how she views people around her, and how she is not sure how to react or respond to situations.  A lot of her problems are put down to the trial of her mother that is looming, but is there more to her than that.  She seems to have a constant battle between what she should tell people and what she thinks they should be told.
This is a really clever book, psychological thriller from the viewpoint of a teenager.  At times it is difficult to read due to being in the head of a 15-year-old girl while she is describing some things that happened. The author goes into some detail as to Milly's upbringing, and it has not been nice.  The manipulative mother and the following murders are always in the background, they hover between the pages. The characters are wonderful, unique and very identifiable, I found myself swinging between various emotions for most them.  Some were annoying, some needed a good shake and others were just plain bitchy.
I would definitely recommend this book for readers of psychological thrillers.
I would also like to express my thanks to NetGalley and Penguin UK – Michael Joseph  Publishers for my copy of this book.  My views expressed here are my own, they are honest and unbiased.
Synopsis:
Milly's mother is a serial killer. Though Milly loves her mother, the only way to make her stop is to turn her in to the police. Milly is given a fresh start: a new identity, a home with an affluent foster family, and a spot at an exclusive private school.
But Milly has secrets, and life at her new home becomes complicated. As her mother's trial looms, with Milly as the star witness, Milly starts to wonder how much of her is nature, how much of her is nurture, and whether she is doomed to turn out like her mother after all.
When tensions rise and Milly feels trapped by her shiny new life, she has to decide: Will she be good? Or is she bad? She is, after all, her mother's daughter.
Book Details:
Paperback: 368 pages
Publisher: Penguin; 01 edition (10 Aug. 2017)
Language: English
Buy from : Amazon UK
After graduating from university with a degree in Mental Health, Ali Land spent a decade working as a Child and Adolescent Mental Health Nurse in both hospitals and schools in the UK and Australia. Ali is now a full-time writer and lives in West London.

Many Thanks for reading my post.